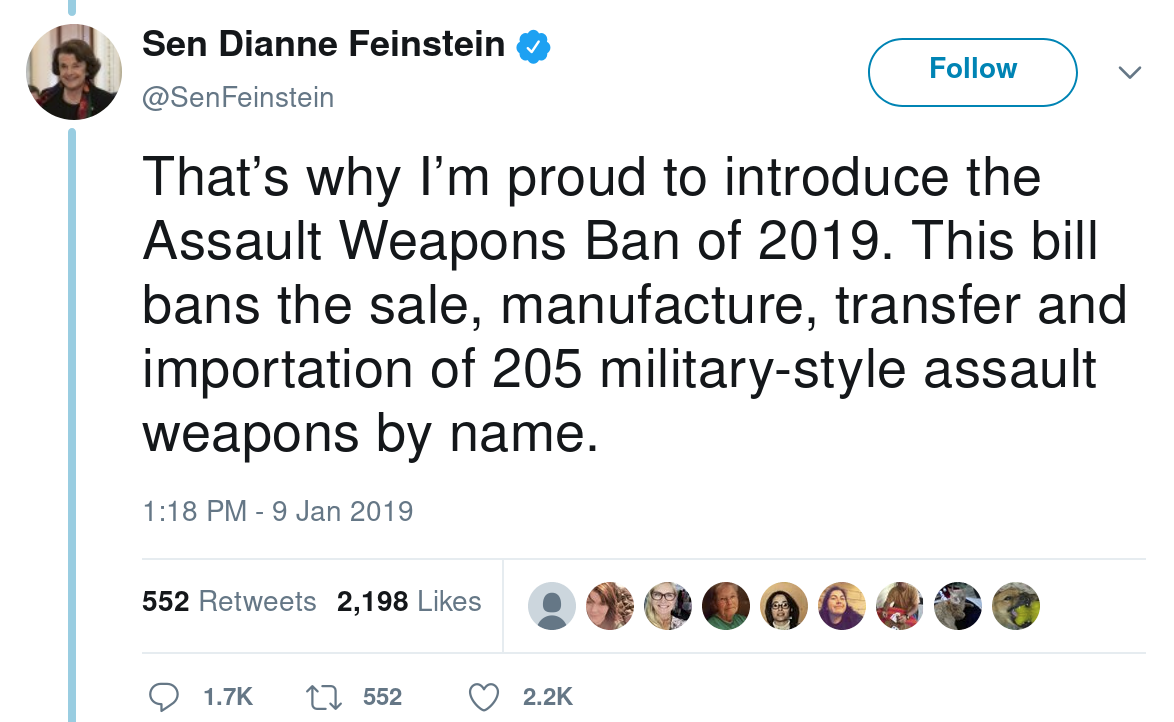 It is only a matter of time…
Key provisions of the Feinstein Gun Ban:
The bill bans the sale, manufacture, transfer and importation of 205 military-style assault weapons by name, but it does say existing owners may keep existing weapons.
Any assault weapon that accepts a detachable ammunition magazine, has one or more military characteristics (including a pistol grip, a forward grip, a barrel shroud, a threaded barrel or a folding or telescoping stock) will be banned. Owners may keep existing weapons.