DESERT TECH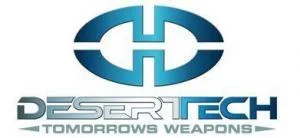 DESERT TECH, DESERT TECH Rifles
DESERT-TECH Rifles For Sale Online
DESERT-TECH was established 2007 in May, DESERT TECH was formed to protect the freedom of the United States of America and our allies by providing the most reliable Long Range precision weapon systems in the world today.
DESERT-TECH strongly supports civil rights of the people to own firearms to protect themselves and their families and their property. DESERT-TECH also beleives in the use of firearms for self defense, hunting and Long Range shooting sports. DESERT-TECH provides excellent customer service to customers and dealers alike, So customer service matches their awesome product line up.
Xtreme Guns and Ammo in Richmond Texas, is proud to introduce DESERT-TECH to their Long Range Tactical Rifle line up. Feel free to call Xtreme Guns for any of your DESERT-TECH questions and product availability at 832-363-3783. You can also chat with us during regular chat hours online.
Showing 1–6 of 64 results
Showing 1–6 of 64 results