NightForce Optics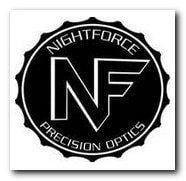 Nightforce Optics is a renowned manufacturer of high-end precision riflescopes and optics for various shooting applications. The company was founded in 1992 and is based in Orofino, Idaho, USA. Nightforce is widely recognized for producing premium-quality optics that are known for their exceptional clarity, durability, and precision.
Nightforce riflescopes are favored by shooters, hunters, military personnel, and competitive shooters who require top-notch performance in various shooting conditions. Their scopes are designed to withstand rugged use and harsh environments, making them suitable for tactical and long-range shooting applications.
Some of the key features and technologies found in Nightforce optics include:
ED Glass: Nightforce uses Extra-Low Dispersion (ED) glass in many of their scopes to reduce chromatic aberration and ensure superior color contrast and image resolution.
ZeroStop Turrets: Many Nightforce scopes come with ZeroStop turrets, allowing shooters to quickly return to a pre-set zero point without counting clicks or adjustments.
Illumination: Some models feature illuminated reticles, which are useful in low-light conditions or for quickly acquiring targets.
F1 and F2 Reticles: Nightforce offers various reticle designs, including first focal plane (F1) and second focal plane (F2) reticles, catering to different shooting preferences and applications.
Tactical and Hunting Scopes: Nightforce provides a range of scopes suitable for tactical shooting, precision long-range shooting, and hunting purposes, allowing users to choose the best scope for their specific needs.
ATACR and NX8 Series: These are popular series of riflescopes known for their exceptional optical performance and versatility.
Nightforce's commitment to quality and precision has earned them a strong reputation among serious shooters and professionals worldwide. Their scopes are often seen on precision rifles used in competitions and military applications.
Showing 1–6 of 256 results
Showing 1–6 of 256 results