SIG SAUER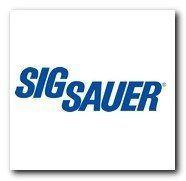 SIG SAUER is a renowned firearms manufacturer with a long history of producing high-quality firearms and accessories. The company's roots can be traced back to 1853 when Friedrich Peyer im Hof, Heinrich Moser, and Conrad Neher founded a wagon factory in Switzerland. The company initially produced wagons and railway cars, but in 1864, it expanded its operations to include the production of firearms, starting with muskets for the Swiss Army.
Over the years, SIG SAUER (originally known as SIG, an abbreviation for Schweizerische Industrie Gesellschaft) gained a reputation for manufacturing reliable and accurate firearms. In 1976, the company established a subsidiary in the United States, known as SIG SAUER, Inc., which is located in New Hampshire. SIG SAUER, Inc. is responsible for producing firearms for the U.S. market and worldwide distribution.
SIG SAUER is widely recognized for its extensive line of handguns, rifles, and machine guns. Some of their most popular handgun models include the SIG P226, P229, P320, and the legendary P210. These pistols are known for their excellent ergonomics, accuracy, and reliability, and they are widely used by military, law enforcement, and civilian shooters around the world.
In recent years, the SIG P320 gained significant attention after winning the U.S. Army's Modular Handgun System (MHS) contract, becoming the new service pistol called the M17 and M18.
SIG SAUER also produces a diverse range of rifles, including the SIG MCX, SIG MPX, and the SIG516, which are popular among civilian shooters and law enforcement agencies alike.
In addition to firearms, SIG SAUER offers optics, suppressors, and other firearm accessories to complement their product lineup.
The company's commitment to innovation and continuous improvement has contributed to its success and wide acceptance in the firearms market. SIG SAUER firearms are often regarded for their quality craftsmanship, performance, and cutting-edge designs.
Showing 1–6 of 419 results
Showing 1–6 of 419 results