Springfield Armory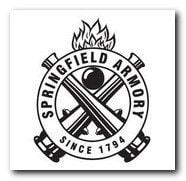 Springfield Armory for sale Online
One of the oldest firearms manufactures in the country, Springfield Armory dates back to the early 1700's. Manufacturing some of the highest quality handguns, pistols and semi-automatic rifles. Springfield prides themselves on producing affordable high quality firearms for all level of hunters and shooters alike.
The Springfield Armory Pistol line up include the Springfield – 1911, 911, XD, XDs, XDm, and the all new XDE. Designed for concealed carry, target shooting and handgun competitions. Your sure to find the right pistol for your own personal needs.
Springfield Armory Rifle line up include the tried and true Springfield M1A Rifles and the all new Springfield Saint AR 15 Rifles. All Springfield Arms Firearms in stock and on sale at discounted pricing.
Showing 1–6 of 138 results
Showing 1–6 of 138 results