SureFire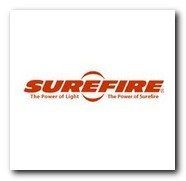 SureFire is a well-known American company that specializes in manufacturing tactical illumination tools, suppressors, and other tactical equipment. The company was founded in 1979 and has since earned a reputation for producing high-quality, rugged, and reliable products widely used by law enforcement, military personnel, and civilians in various fields.
One of SureFire's most popular product lines is their tactical flashlights. These flashlights are designed to provide powerful and reliable illumination in low-light or tactical situations. Many of their flashlights feature advanced LED technology and durable construction, making them ideal for military and law enforcement applications where reliability and performance are crucial.
SureFire is also known for its sound suppressors, commonly known as silencers, which are designed to reduce the noise signature of firearms. Their suppressors are engineered to be effective, lightweight, and durable, meeting the stringent demands of military and law enforcement agencies.
In addition to flashlights and suppressors, SureFire offers various other tactical equipment and accessories, such as weapon-mounted lights, headlamps, hearing protection, and holsters.
As a brand, SureFire has gained a strong following among professionals and firearms enthusiasts alike due to its commitment to quality, innovation, and performance.
Showing 1–6 of 61 results
Showing 1–6 of 61 results