Vortex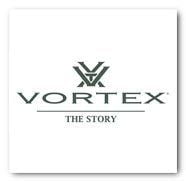 Vortex Optics is a popular and respected manufacturer of high-quality optical equipment for a wide range of applications, including hunting, shooting sports, birdwatching, and outdoor observation. The company was founded in 2004 and is based in Wisconsin, USA.
Vortex offers an extensive lineup of optics, including:
Riflescopes: Vortex riflescopes are known for their clear glass, durable construction, and a variety of reticle options. They offer scopes suitable for hunting, long-range shooting, tactical applications, and more.
Red Dot Sights: Vortex produces reliable and rugged red dot sights suitable for handguns, shotguns, and rifles. These sights provide fast target acquisition and are popular among both competitive shooters and law enforcement professionals.
Spotting Scopes: Vortex spotting scopes are designed for outdoor enthusiasts and wildlife observers. They offer excellent image clarity and are built to withstand challenging environmental conditions.
Binoculars: Vortex binoculars come in various sizes and configurations, from compact models for hiking and travel to larger models for birdwatching and hunting. They are known for their sharp optics and ergonomic design.
Range Finders: Vortex range finders help shooters and hunters accurately measure distances, allowing for precise shots in the field.
Vortex Optics has gained a strong reputation for its exceptional customer service and the Vortex VIP Warranty. The VIP (Very Important Promise) Warranty is a lifetime, unconditional warranty that covers all Vortex products, regardless of whether they were purchased new or used. If a Vortex product ever becomes damaged or defective, the company will repair or replace it at no cost to the owner.
This customer-focused approach has contributed to Vortex's popularity and success, and they have a dedicated and loyal customer base.
Showing 1–6 of 109 results
Showing 1–6 of 109 results